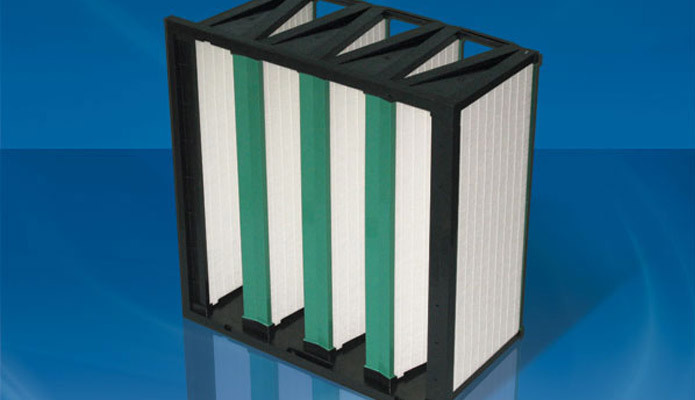 Camfil Helps Businesses Stay Proactive in Reducing Environmental Risks
Clean air solutions provider Camfil outlines solutions for businesses in reducing risks and liabilities linked to environmental factors.
U.S. - Leading air quality expert Camfil is providing sponsorship for the 2016 NSSF Lead Management and OSHA Workshop in an effort to help more businesses remain proactive in their effort to reduce liabilities linked to environmental risks that impact indoor air quality. The event is geared toward shooting range owners and operators seeking information about lead management and OSHA (Occupational Safety and Health Administration) best practices. Camfil will be among the group of experts who will make presentations on topics such as:
Air filter disposal and filtration cost reduction
Remaining OSHA compliant
OSHA best practices and enforcement
Management safety
Environmental laws
And more
Providing sponsorship for the workshop is one example of how Camfil continues to strive to help businesses within various industry segments overcome challenges related to providing a safe and healthy indoor environment for workers and patrons of their facilities.
Solutions for Reducing Risks and Liabilities Linked to Environmental Factors
In the recent publication "OSHA Report Addresses Key Factors That Affect Indoor Air Quality," Camfil outlines factors that influence indoor air quality for businesses like shooting ranges, which typically require assistance with dealing with fine particles and VOCs that may circulate through the air. According to the company, businesses of all types face challenges when managing their facilities to remain OSHA compliant and not pose health risks to individuals as a result of environmental pollution.
As stated in the publication "Many are unaware of the dangers that may be present in the workspaces they spend extended periods of time in every day. In fact, past research has cited indoor air pollution as the worst environmental problem, attributing 4 million deaths each year worldwide to poor IAQ."
Camfil says that not only are there concerns about HVAC maintenance that businesses have to consider for the health of individuals, but also filtration expenses and disposal practices that must be addressed per OSHA regulations. By participating in workshops like the NSSF event, Camfil is helping to educate more business owners and operators about the tools available to help them maintain healthy indoor environments and OSHA compliance long-term.
About Camfil
Camfil is a global leader in delivering air filtration solutions for commercial, industrial, and residential facilities and other entities. The company's green air filters have proven effective in reducing labor, waste, and energy costs significantly. According to Camfil "In the average commercial building, 50% of the energy bill is for the HVAC system and 30% of that is directly related to the air filtration, so it always pays for you to choose the best low energy air filter combination for the right filtration application."
Those who want to inquire about Camfil products and services, or receive a Life-Cycle Cost (LCC) analysis of their current HVAC air filters can visit http://www.camfil.us for more information. 
For information about Camfil's 2016 NSSF workshop sponsorship, please read the article "Camfil Air Quality Expert to Sponsor 2016 NSSF Lead Management and OSHA Workshop."
To learn more about Camfil's air filtration products and services and related case studies click here.
Follow Camfil AIr Filters on Facebook