Camfil Air FILTERS
MEDIA ROOM BY STORY.KISSPR.COM
Stories:
News - Press Releases - Blogs
There are 156 million registered chemicals in the world and increasing at a rate of 15,000 new chemicals per day. Harmful gases and vapors produced by these chemicals cannot be controlled by even the most efficient particulate air filters because molecular pollutants are simply too small.  Many molecules are known to be harmful to humans, the environment, manufacturing processes (microelectr...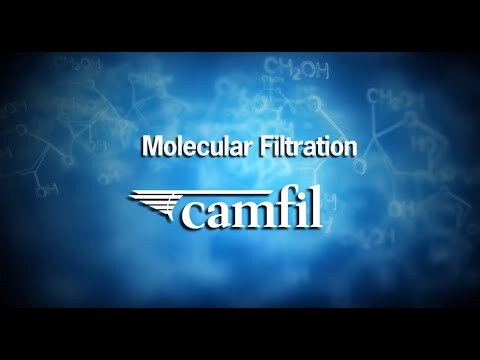 November 06
Although the existing HVAC systems in many commercial and public buildings cannot handle filters rated MERV-13A, in-room air purifying units with true-HEPA filters can provide additional protection. The threat of COVID-19 is far from over. As reopening measures continue with varying degrees of success, a greater emphasis is being placed on strategies that offer a higher level of protection. ...
November 04
Pick an act, a simple change towards the "the future we want". A conscious, sustainable future with 'clean air'. We can save millions of lives with these 25 simple and cost-effective measures, according to a new United Nations Environment Programme report. According to the report, effectively implementing the 25 measures would result in a 20% reduction in carbon dioxide and a 45% reduction...
November 03
Everyone has the right to breathe clean air. Air pollutants hurt everyone. It hurts the plant growth, primarily through interfering with resource accumulation. It harms animals as it affects the quality of the environment in which they live and affects the availability and quality of the food supply. Around the world, nine out of 10 people breathe unhealthy air. Research suggests that long te...
November 03
How Industrial Air Filter Manufacturers are Re-Thinking the Post-COVID-19 Workplace While it might be a long time before we have a full understanding of how exactly the virus  SARS-CoV-2 spread COVID-19  through cities and communities, what we do know is sufficient for commercial, industrial, and retail operators to begin work on their post-COVID playbooks. In order to defend against both cur...
October 31
You are breathing in roughly 25 sextillion molecules every time you take a breath. Did you know? You are breathing in roughly 25 sextillion molecules every time you take a breath. That's 25 with 21 zeroes behind it. Air pollution both ambient and household is dangerous and contributes to millions of lost lives per year. Air pollution is much worse than we thought.Recent studies suggest indoo...
October 26
In order to maintain the integrity of a cleanroom environment, air filters have to be replaced when the end of their service life has been reached. While this cuts into production time, the shutdown is planned for ahead of time and the disruption is minimal.  Once the installation is complete, it's common to find several of the expensive, delicate new HEPA air filters were damaged in the pr...
October 23
Leading air filtration industry manufacturer Camfil joins organizations globally in celebrating United Nations Day this year. Sustainability, both economic and environment, is a cornerstone of the goals the UN works towards. Clean air and safe, effective air filtration is essential for these goals. Camfil will be sharing how their processes and initiatives contribute to four of the UN's Susta...
October 15
Leading air filtration industry manufacturer Camfil joins organizations globally in celebrating World Food Day this year. With over fifty years of experience in the industry, including focused expertise in the food and beverage segment, Camfil will be sharing their insights into food quality via Camfil clean air blog and social media channels.  What is World Food Day?  As one of the most c...
October 12
If you were not familiar with the N95 respiratory mask before the COVID-19 pandemic, you almost certainly are now. The fabrics that make up the N95 mask are easy to breathe through and able to filter out dangerous airborne pathogens too small for our eyes to see. In times like these, N95 masks can be the difference between life and death. While the N95 is widely known, the meaning behind ...