Camfil Air FILTERS
MEDIA ROOM BY STORY.KISSPR.COM
Stories:
News - Press Releases - Blogs
10–12 minutes to read The recent results of a long-term experiment have revealed a correlation between exposure to air pollution and rapid deterioration of bone strength and density in menopausal women. Osteoporosis affects an estimated 10 million Americans, with approximately 2.1 million osteoporosis-related bone fractures resulting in an impact of upwards of $20 billion on the American health...
March 20
The issue of indoor air pollution from cigar smoke has come to the forefront of recent news. With the rising popularity of cigars, the health risks associated with indoor smoking are becoming more pronounced. According to a study by the World Health Organization (WHO), indoor air pollution caused by cigar smoke is a significant health hazard, particularly for non-smokers. The study found that c...
March 20
Camfil's Nuclear Containment Segment Manager, to discuss the company's cutting-edge solutions for high-risk nuclear facilities Camfil's Nuclear Containment Segment Manager, Glen Moore, discusses the company's specialized HEPA filters, containment housings and HEGA carbon adsorbers for use in high-risk nuclear facilities. Camfil's products meet stringent quality standards and are currently in p...
March 05
Indoor air pollutants are a major concern for indoor air quality and have a negative impact on our health and well-being. Polluted indoor air contains harmful particles such as dust, pollen, smoke, as well as chemicals. To address this problem, air filters are a common solution used to improve indoor air quality. Activated carbon air filters, in particular, have gained popularity in recent year...
February 27
Camfil has increased the availability of potassium permanganate media in the U.S. with the launch of CamPure 8, the latest air filtration technology for odor and corrosion control. This activated alumina-based media is the solution to reducing the risks of corrosion in sensitive industrial processes. CamPure 8 is a high-quality chemical adsorbent based on activated alumina co-formed with a p...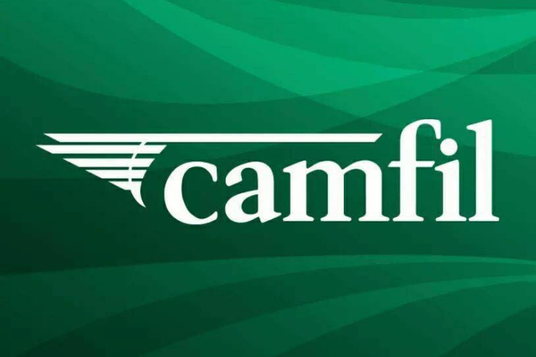 February 24
18–22 minutes to read With COVID restrictions lifted, people are returning to work and school, and spending more time in restaurants and other venues. As people come in closer face-to-face contact in inside environments, they share the same air, increasing the risk of transmission of viruses and bacteria. Adults get two to four colds annually, with people in the United States suffering from 1 b...
February 15
As air filtration experts at Camfil, we have long recognized the importance of proper ventilation and filtration in improving indoor air quality. This is especially crucial in schools, where millions of students spend a significant amount of their day. Unfortunately, a recent report by the Environmental Law Institute has shed light on the inadequate ventilation and filtration in many of these s...
February 15
10 minutes to read Residents of the Salt Lake Valley in Utah have recently experienced an inversion, which is a meteorological condition where a cap of warm air keeps cold air trapped close to the ground. This is fairly common during Utah winters, but this year, Utah's air quality during the inversion has been ranked among the worst in the nation. Additionally, inversions and similar weather co...
February 14
Camfil, one of the world's largest and most technologically advanced air filtration companies, is proud of their ability to meet the performance demands for HEPA filters used in the nuclear industry. As a company that began by supplying HEPA filters to the new Swedish nuclear industry in the early 1960s, Camfil has a long history of excellence and innovation in the field of nuclear containm...
February 12
Riverdale, NJ — Molecular, or gaseous, filtration of both air and water is essential for odor and corrosion control across many industries. Following the recent launch of their CamPure 8 media in the United States, Camfil's molecular filtration team explains how this activated alumina-based media is applied to a variety of contexts. What is CamPure 8 used for? CamPure 8 is a high-quality chemi...