Camfil Air FILTERS
MEDIA ROOM BY STORY.KISSPR.COM
Stories:
News - Press Releases - Blogs
If your school's HVAC system is outdated, needs replacing, or lacks the proper air filtration, it could be putting your students' health at risk. According to a new report from Camfil School Air Filters, the air quality in Nashville, TN schools may be at risk. Camfil offers insight for school facility operators and steps they can take to improve air quality, including installing high-eff...

June 27
Air Pollution In Data Centers: New Resource by Camfil USA Tackles the Issue and Offers Remedies for Costly Equipment Downtime "There's no time for downtime at a data center. Keep your precious equipment – and people's businesses – up and running with high-efficiency air filtration solutions." Adam Wiggins, Data Center Segment Manager for Camfil, USA. Large data centers, by virtue of their h...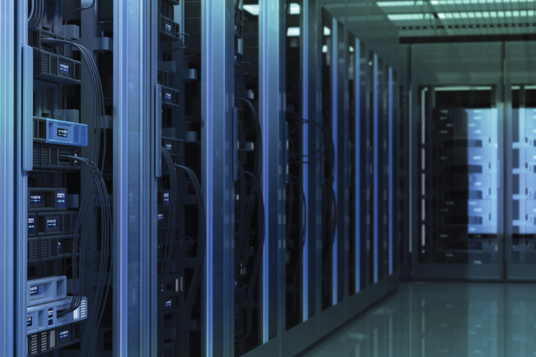 June 24
Low Levels of Particulate Matter Can Be Deadly to Older Americans, According to Large 2022 Study by Health Effects Institute Air pollution is one of the leading causes of premature death across the globe, with an estimated seven million premature deaths attributed to indoor and outdoor air pollution by the World Health Organization (WHO). While we tend to think of air pollution fatalities a...
June 18
A new Camfil case study at Music City Center, a well-known event center located in the heart of Nashville, Tennessee, exemplifies the difference that highly efficient air filtration can make in energy consumption, labor hours, and landfill waste over less effective solutions. Case Study Report Covers: CAMFIL HI-FLO ES MERV 13A POCKET AIR FILTERS DELIVER CLEANER INDOOR AIR WHILE LOWERING FI...
June 17
Cyber-attack prevention is obviously a huge part of maintaining data center security. But online ambushes aren't the only dangers data center operators must worry about. Physical threats like heat, humidity and airborne contaminants cause hardware to malfunction and lead to costly downtime. Depending on the size of the enterprise, data centers can be small enough to fit in a server room, whi...
June 14
Camfil Peoria, IL air filtration experts discuss how dirty air inside school facilities can affect students' and staff's health. They also enumerate a few measures school administrators can implement to improve indoor air quality. Did you know that poor air quality can impact the health of students and staff? In this blog post, we'll look at the latest report on air quality in Peoria, IL, ...
June 14
Camfil, a Sweden-based global leader in the air filtration industry, has opened a new company branch in Tulsa, Oklahoma. Led by Branch Manager Keith Rider, the sales office will provide air filtration guidance for hospitals, schools, airports, hotels, museums, restaurants, data centers, commercial offices, food and beverage production facilities, pharmaceutical cleanrooms, and more in Tulsa ...
June 12
As the COVID-19 pandemic continues in 2022 with various variants, there are more and more questions about how it will affect schools. This post will provide an overview of the virus and what schools administrators need to know about it. We'll also discuss creating a plan for responding to COVID-19 in your school or college. Stay safe and stay informed! The Austin, Texas, Camfil team is ...
June 09
10 minutes to read Air pollution is a serious public health issue worldwide. The World Health Organization estimates that at least seven million premature deaths across the globe can be attributed to air pollution exposure, and 99% of the world's population lives in an area with more pollution than the WHO suggests is safe for humans to be exposed to (1). Although the majority of these premat...
May 20
Santa Clara, CA air filtration report provides an overview of the current situation of air quality inside school facilities. It offers recommendations on improving air quality through proper ventilation and high-efficiency air filters. Camfil welcomes feedback from readers who may have additional insights or suggestions to share. Thank you for your interest in this important issue! How ...