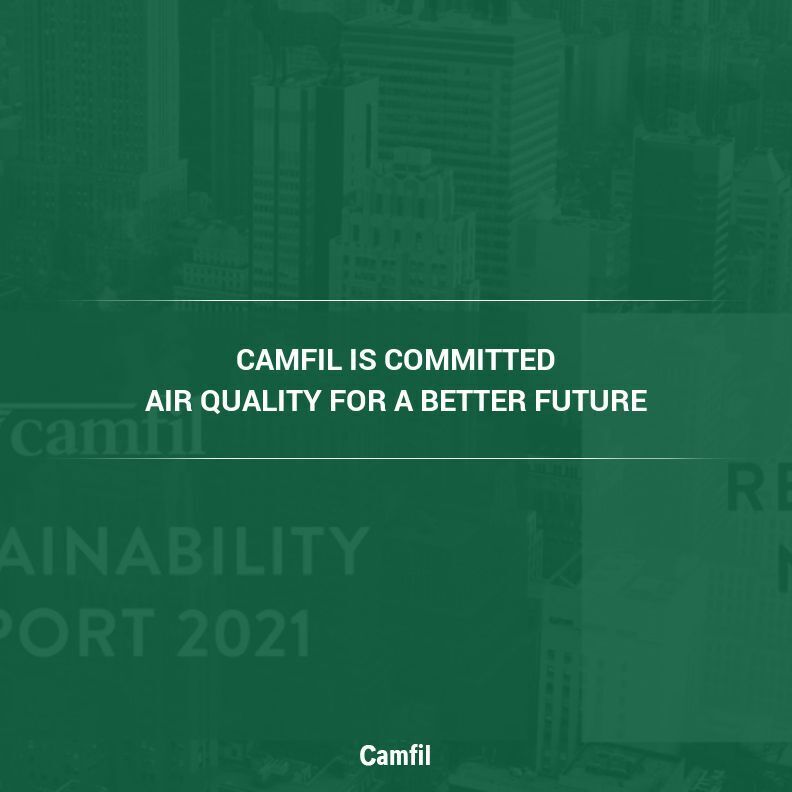 Camfil sustainability report 2021 - A SUSTAINABLE COMMITMENT: AIR QUALITY FOR A BETTER FUTURE
Camfil is Committed to Air Quality for a Better Future. New Web Resource Now Available. 
Mark Simmons, President and CEO of Camfil explains, "Since more than half a century – sustainability is not just something we do, it is who we are."
Riverdale, NJ, 16th May 2022 – In the past nearly 60 years, the mission has been to deliver solutions for indoor air quality to protect people, processes and the environment. The COVID-19 pandemic ongoing in 2021, highlighted the importance of indoor air quality (IAQ) especially in protecting people. The year also highlighted the relationship between humans and nature, with city streets quieter and cities more visible of nature.
A SUSTAINABLE COMMITMENT: AIR QUALITY FOR A BETTER FUTURE
Camfil sustainability resource covers the following topics. Learn more here:
Sustainability at Camfil
The Importance of Indoor Air Quality
Customer Sustainability Case Study at Music City Center
United Nations Sustainable Development Goals
United Nations Global Compact
Media Contact:
Lynne Laake
Camfil USA Air Filters
T: 888.599.6620
Read Full Story:
https://cleanair.camfil.us/2022/05/17/camfil-is-committed-to-air-quality-for-a-better-future-new-web-resource-now-available/
Your content is great. However, if any of the content contained herein violates any rights of yours, including those of copyright, please contact us immediately by e-mail at media[@]kissrpr.com.