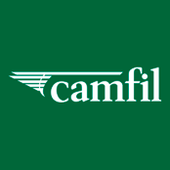 Flu Season in 2022: How to Prepare with Air Filters New Resource by Camfil Air Filtration
Introducing new resources from Camfil Air filtration on how to prepare for flu season in 2022.
With the weather beginning to cool down in many parts of the United States, influenza and other respiratory infections will soon begin to circulate. In some places, including Texas, Delaware, Georgia, and New Mexico, flu infection rates are already beginning to climb. In this article, air quality experts from Camfil explain how air filters and air purifiers can help prevent the spread of the flu this fall and winter. The resource covers:

When Is Flu Season 2022?

Why Do We Get Sick More in the Winter?

How Is the Flu Transmitted?

How Do Air Purifiers Help Prevent Flu?

Camfil City M HEPA Filter Air Purifier
Find the best air filtration solutions for your building this flu season by consulting your local Camfil representative.
Report: How to Prepare for Flu Season with Air Filters in 2022
About Camfil Clean Air Solutions
For more than half a century, Camfil has been helping people breathe cleaner air.
The Camfil Group is headquartered in Stockholm, Sweden, and has 31​ manufacturing sites, six R&D centers, local sales offices in 35+ countries, and about 5,200 employees and growing. We proudly serve and support customers in a wide variety of industries and in communities across the world. To discover how Camfil USA can help you to protect people, processes and the environment, visit us at www.camfil.us/
##
Media Contact:
Lynne Laake
Camfil USA Air Filters
T: 888.599.6620
F: Friend Camfil USA on Facebook
T: Follow Camfil USA on Twitter
Y: Watch Camfil Videos on YouTube
L: Follow our LinkedIn Page
This content is published on behalf of the above source. Please contact them directly for any concern related to the above. 
This press release may contain forward-looking statements. Forward-looking statements describe future expectations, plans, results, or strategies (including product offerings, regulatory plans and business plans) and may change without notice. You are cautioned that such statements are subject to a multitude of risks and uncertainties that could cause future circumstances, events, or results to differ materially from those projected in the forward-looking statements, including the risks that actual results may differ materially from those projected in the forward-looking statements.