Camfil Air FILTERS
MEDIA ROOM BY STORY.KISSPR.COM
Stories:
News - Press Releases - Blogs
Leading engineers and manufacturers of air filtration equipment at Camfil USA are offering a complimentary presentation for businesses and facilities to learn about their options regarding managing virus threats. (See a short preview of the content covered in this presentation.) Businesses of all sizes across the entire spectrum of the economy are aware of how impactful the COVID-19 pand...
March 06
The World Health Organization (WHO) recommends that schools ensure adequate ventilation and increase total airflow supply to occupied spaces, if possible. As a result of the present pandemic, air quality is at the forefront of many individuals' minds for the first time. But reducing infection risk isn't the only reason why improving air quality is essential for public health, particularly th...
February 26
Air quality is currently at the forefront of public attention due to the nature of the current pandemic. While effective air filtration has the potential to reduce infection risk in public places, improving air quality is a step to improving the overall public health particularly that of young, developing children and adolescents as they return to in-person school. Though many parents have...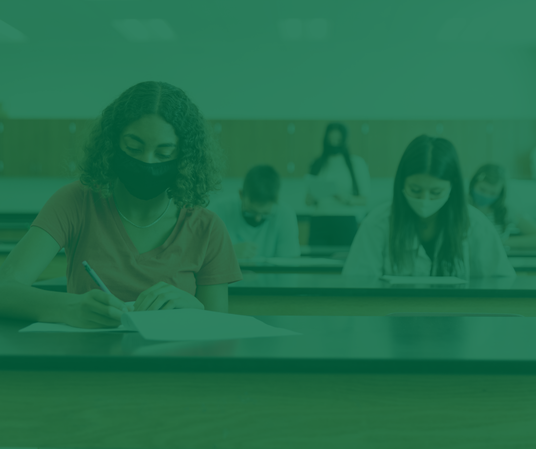 February 19
Leading air filtration engineering and manufacturing expert, Camfil, has launched a free online tool to help facilities determine which air filter fits their needs and requirements. With air quality at the forefront of public attention due to the role of air filtration and ventilation in protecting building inhabitants from COVID-19 infection, some jurisdictions have required filters rated ...
February 04
Join industry-leading air filtration manufacturer Camfil for a free webinar explaining ASHRAE Standard 170-2017 Addendum-a, which was first released in September 2020. Dave Blackwell, Camfil's Director of Healthcare, will lead the webinar. Addendum-a, which is publicly accessible here, lists updated air filtration recommendations for healthcare facilities by type. In a recent video, Camfil'...
January 27
The ongoing global pandemic has brought with it a marked increase in public awareness of the impact and importance of indoor air quality, in large part due to the evidence that COVID-19 infections have been spreading via airborne channels as well as via person-to-person contact. In a new video, air filtration expert Kyle Petersen, Healthcare Segment Manager at Camfil USA, explains ASHRAE St...
January 20
In contrast to previous statements, which emphasized evidence that COVID-19 spreads primarily through respiratory droplets during close contact with an infected person, the World Health Organization (WHO) has acknowledged that "airborne transmission through respiratory aerosols could not be ruled out in crowded and poorly ventilated settings." The CDC has reported that virus appears to spre...
December 25, 2020
In response to global shutdowns associated with the COVID-19 pandemic, worldwide levels of two major air pollutants have been drastically reduced. For industrial and commercial operators who are starting to get back to work, this means an initially reduced load on industrial HVAC and filtration systems. Anytime a city's outdoor air quality index is improved, it follows that there will be a ...
December 22, 2020
The importance of indoor air quality has been brought to the forefront of international attention in the wake of the COVID-19 pandemic, but clean air has always been an important part of everyday life for individuals with a variety of health conditions. Sarah, whose immune system has abruptly failed her several times throughout her life, was left vulnerable to the effects of pathogens and a...
December 11, 2020
Riverdale, NJ - Human beings have been battling diseases spread through the air for thousands of years. Despite success against many; eliminating common nuisance sicknesses like the common cold or worse illnesses like the flu have eluded us. The manner in which viruses and other disease causing pathogens travel within the air we breathe needs to be more fully understood.  "We should all remem...