Camfil Air FILTERS
MEDIA ROOM BY STORY.KISSPR.COM
Stories:
News - Press Releases - Blogs
In the August 2022 issue of Powder & Bulk Solids, an article by Camfil APC is featured as the feature cover piece. How to Maintain Indoor Air Quality and Save Money by Using Cartridge Dust Collector Filters, written by project manager Stephanie Schales, provides guidelines for selecting and maintaining cartridge dust collector filters to maintain good indoor air quality while saving money...
August 11, 2022
10 minutes to read As students return to school for a new school year in many states, it is essential for school districts to consider the effects of air pollution on students and implement strategies to mitigate these effects. How Does Poor Indoor Air Quality (IAQ) Affect Children in Schools? Productivity: Better Air Quality Improves Learning and Cognition Teachers make a variety of efforts ...
August 10, 2022
Wildfire season is in full swing in the United States, with 2,765,545 acres burning across 11 states as of July 27, 2022. In addition to the direct danger wildfires present to those living in the vicinity, wildfire smoke poses health hazards to people all over the country. In a new resource, air quality experts from global air filtration leader Camfil explain the health risks stemming from wi...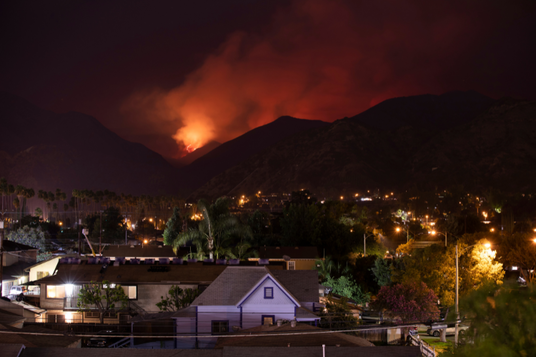 August 08, 2022
4 minutes to read Updated: This new add-on is a simple device that is easy to install and provides more options when selecting HVAC replacement air filters in space-limited situations. Camfil announces its new CamExtend product, which installs as an add-on to existing HVAC filter bank holding frames, providing the end user an additional ten inches of filter depth allowing the energy savings i...
August 04, 2022
9 minutes to read In many locations across the United States and across the world, air quality is at its worst during the summer months. In this article, air pollution experts from global air filtration industry leader Camfil discuss the factors that lead to higher levels of pollution in the summer. Arid Summer Weather Conditions Increase Particulate Matter A combination of weather-related fa...
August 03, 2022
City M air purifier is highly effective at removing airborne allergens, such as pet dander, pollen, dust, and molecular contaminants such as VOCs from the air.  Camfil USA is a leader in clean air solutions and a pioneer in the research, development, and engineering of modern air filtration technology, providing medical-grade air purification solutions for commercial, medical and industria...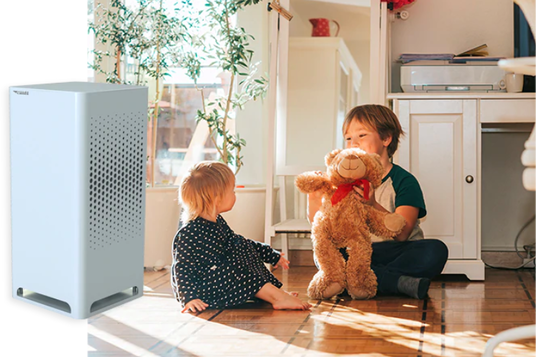 July 26, 2022
Jonesboro, AR, - Camfil APC is excited to announce a series of activities leading up to the opening of our new facility on Nestle Road in Jonesboro, Ark. Camfil APC air pollution experts have gathered hours of video footage including drone flyovers and time-lapse videos of the deconstruction and construction of Camfil APC facilities since the tornado that touched down in spring of 2020. By d...
July 26, 2022
9 minutes to read 2020 and 2021 experienced some of the most severe wildfires in the nation's history and some experts predict that 2022 may be even worse. Wildfires are usually at their peak in June through August. This year, the combination of labor shortages and extreme drought conditions in Oregon is likely to produce especially tough conditions (1). Across the United States, more than 1....
July 16, 2022
Surface cleaning has always been an integral part of sanitation in fitness centers, particularly when it comes to wiping down machines or equipment that people have used. But as these facilities started to open again after pandemic restrictions eased, cleaning the air has become an important part of the hygiene regimen. While surface cleaning remains an important tool for fighting infection, ...
June 27, 2022
If your school's HVAC system is outdated, needs replacing, or lacks the proper air filtration, it could be putting your students' health at risk. According to a new report from Camfil School Air Filters, the air quality in Nashville, TN schools may be at risk. Camfil offers insight for school facility operators and steps they can take to improve air quality, including installing high-eff...