Camfil Air FILTERS
MEDIA ROOM BY STORY.KISSPR.COM
Stories:
News - Press Releases - Blogs
The numbers are staggering today – and they are only going to grow.  Across the globe, more than 3 million people die each year due to air pollution.  But a new study forecasts that by 2050, the figure will more than double, with 6.6 million deaths traceable to prolonged exposure to polluted air.   In the study – published in September by the journal Nature – researchers in Germany, the...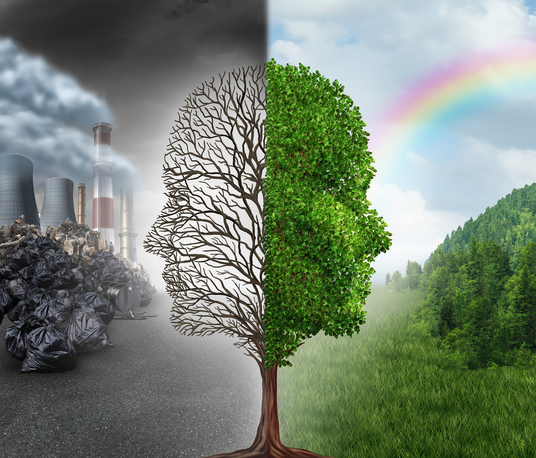 October 14, 2015
As the global leader in clean air solutions, Camfil has long been active in all facets of indoor air quality—and in getting the word out to end users about the technologies, standards, and techniques that can help them in their business.  In a pair of new white papers, Camfil builds on this tradition to educate customers on the selection and application of molecular filtration technologies—...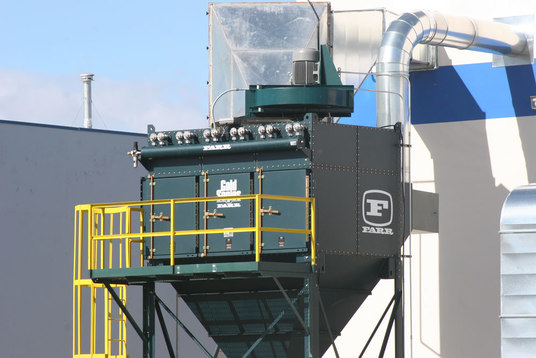 September 21, 2015
WASHINGTON, N.C., (August 28, 2015) – Camfil – the world's leading provider of clean air solutions – announces the securing of its largest multi-year sales contract by its Washington, North Carolina production site. The National Bio and Agro-Defense Facility (NBAF) being constructed in Manhattan, Kansas will be the nation's foremost animal disease research facility.   The biosafety lev...

September 16, 2015
Source: http://finance.yahoo.com/news/researchers-between-air-quality-alzheimers-130600928.html As scientists learn more about the consequences of air pollution, the list of health risks have been growing.  Asthma and other respiratory diseases, cancer, and cardiovascular diseases have long been the top worries, but researchers in Sweden have now added a new – and equally troubling – cond...

September 14, 2015
Not making the right investment on air filtration products can cause some companies to spend five or more times the amount necessary on their heating, ventilating, and air condition systems. Why? Because choosing low cost filters that are of limited quality, quickly clog, and lead to an increased airflow resistance, can culminate in a higher spend on an HVAC system.   Statistics show th...

September 01, 2015
Camfil – the world's leading provider of clean air solutions – is pleased to announce the acquisition of its long-time Northern California distributor, Environmental Filtration Inc. (EFI).  The purchase of EFI's assets will enable Camfil to operate two new direct branch sales offices in the United States, in Santa Clara and Sacramento.   Marwan Awad, the owner of EFI, will remain with C...

August 25, 2015
 Now available on Camfil's website, the new brochure details the cutting-edge design of the world's most popular air filter – and how it works better, and longer, than more traditional filters     All air filters are not created equally – a point of critical importance for those seeking optimal indoor air quality.  In a new brochure from Camfil – the world's leading provider of clean ...

August 09, 2015
Camfil – the world's leading provider of sustainable, energy-efficient clean air solutions – is pleased to announce the promotion of Allen Oakes to manager of its Alabama sales branch.  Oakes, who over the past four years has helped to build the Alabama branch into one of Camfil's best-performing locations, will now officially assume responsibility for its overall operation.   The role ...

July 29, 2015
AP (Automated Production Systems) is introducing an advanced new filter to help reduce the risk of swine viruses in pork production facilities. The Camfil Pathogen Barrier Pro uses a unique, specially designed glass/synthetic hybrid media, offering the benefits of both. The efficiency of the glass media provides a particle capture efficiency of more than 95 percent on the most virulent pa...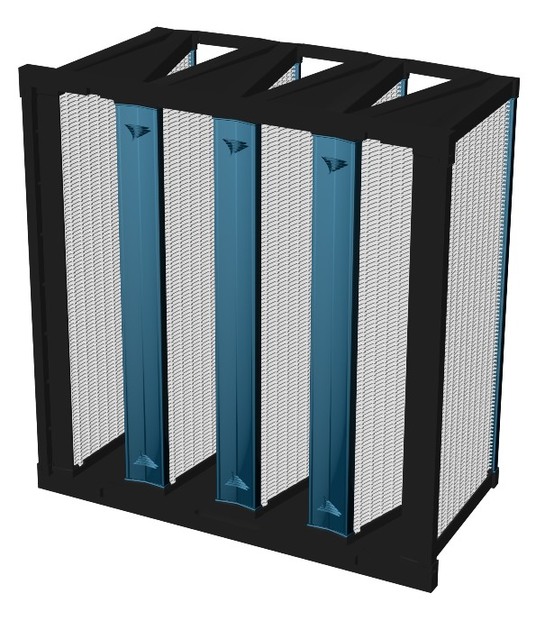 June 30, 2015
  The right air filter can keep indoor air healthful and comfortable.  But it can also keep down costs.  That's because HVAC systems typically account for a significant percentage of a building's total energy consumption – so energy efficient air filters can really make a dent in expenditures.  And that's true no matter who the user is: a hospital, a manufacturer, an educational instituti...