Camfil Air FILTERS
MEDIA ROOM BY STORY.KISSPR.COM
Stories:
News - Press Releases - Blogs
The integration of smart data analytics tools into commercial HVAC systems can decrease maintenance costs and increase energy efficiency while providing an impressive boost in indoor air quality. Across the country, owners and facility managers are embracing smart HVAC systems and building automation tools in order to gain actionable insights over their ventilation and filtration equipment. ...
November 09, 2021
There are two basic factors to consider when specifying dust collector filter cartridges: media type and fabrication technology. Filter media is the material used in the cartridge to capture dust particles. To help you better understand which type of filter is right for your application, we've outlined a few of the most common types of dust and the best type of filter for those applications...
November 09, 2021
Mejor purificador de aire para aulas escolares: el purificador de aire City M incluye certificación HEPA (EN1822) y molecular (carbón activado) El purificador de aire City M incluye filtros HEPA (EN1822) y moleculares (carbón activado) certificados. Esta unidad móvil es una unidad ideal para combatir contaminantes en el aire, como virus y partículas en suspensión (PM) en oficinas, escuelas, ...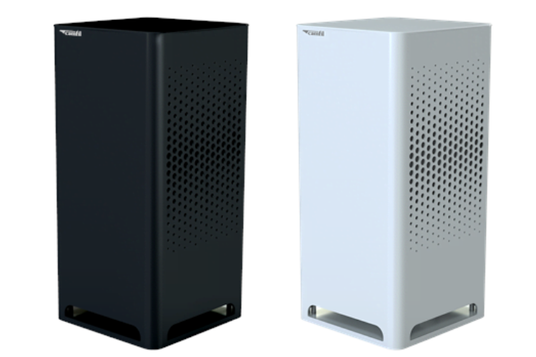 November 09, 2021
Best Air Purifier for School Classrooms - The City M air purifier includes certified HEPA (EN1822) and Molecular (activated carbon) The City M air purifier includes certified HEPA (EN1822) and Molecular (activated carbon) filters. This Mobile unit is an ideal unit for combatting airborne contaminants such as viruses and Particulate Matter (PM) in offices, schools, hospitals and other Indoor...
October 27, 2021
JONESBORO, Ark., October 27, 2021— Camfil Air Pollution Control (APC), manufacturer of industrial dust, fume and mist collection systems for industrial processes, announces the groundbreaking for its new manufacturing and office facility. The event will take place at Craighead Technical Park in Jonesboro on November 4, 2021, beginning at 11:00 a.m. central time. Camfil plans to invest more th...
October 25, 2021
Camfil Improves Indoor Air Quality (IAQ) in Schools Using City M Air Purifier at Mid-Atlantic School District A new case study on air Purifiers in schools by Camfil reveals the potential for clean air in schools, even when the buildings' existing HVAC systems are not equipped to handle high efficiency air filters. Why is Indoor Air Quality Important in Schools?  Many people underestimate t...
October 22, 2021
MERV Ratings Explained  MERV is an acronym for minimum efficiency reporting value. The MERV rating and testing standard was first designed by the American Society of Heating, Refrigeration, and Air Conditioning Engineers (ASHRAE) in 1999 and is updated periodically, the last being in 2017. . . The MERV value represents the particle capture efficiency of a filter at specific size ranges.  Th...
October 22, 2021
If you were not familiar with the N95 respiratory mask before the COVID-19 pandemic, you almost certainly are now. The fabrics that make up the N95 mask are easy to breathe through and able to filter out dangerous airborne pathogens too small for our eyes to see. In times like these, N95 masks can be the difference between life and death. While the N95 is widely known, the meaning behind the ...
October 21, 2021
In this article, air filtration experts from Camfil explain the importance of air ventilation within a room and how to calculate air changes per hour (ACH). What Does Air Changes Per Hour (ACH) Mean in Air Filtration? Air changes per hour, which is often abbreviated as ACH, is a calculation of how many times per hour the entire volume of air in a given space is replaced with supply and/or ...
October 17, 2021
Proactive school districts are taking action to prevent the spread of COVID-19 from multiple angles. In keeping with CDC guidelines regarding ventilation and air filtration, a Mid-Atlantic school district worked with global air filtration industry leaders Camfil to protect students from the threat of COVID-19 in the classroom. Camfil has released the case study, showing how the Mid-Atlantic...